Introduction to Sildenafil Citrate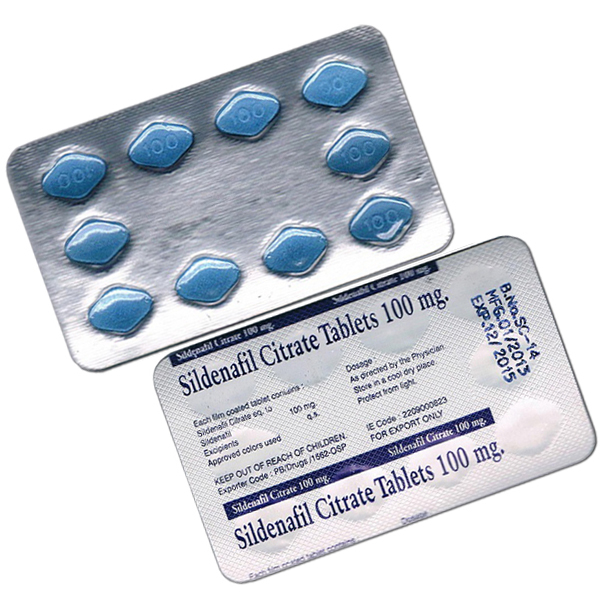 Sildenafil citrate is most commonly known as Viagra, a pill which made a revolution in treating erectile dysfunction two decades ago. Viagra proves to be effective in most ED cases, which are often caused by diabetes, cardiovascular problems, and stress. The drug is simple to use — take a pill 30 minutes before sex to support the natural erection mechanism. No long-term treatment is necessary, full effect is achieved after taking the first pill. Simplicity, safety and high success rate makes Viagra the most popular ED drug in the world. Among the three oral ED solutions available today, sildenafil citrate is considered the most potent.
Choosing a dosage: 50 mg or 100 mg?
The standard recommended doses are 50 and 100 mg. Sildenafil citrate is meant as a prescription drug, which dosage should be decided by the doctor. When choosing a dose, the following circumstances should be considered: severity of erectile dysfunction (mild, moderate, severe), heart problems (heart surgery or stroke in the past), liver and kidney problems. Severe ED cases require higher sildenafil doses to achieve a satisfactory result. A 100mg dose may be suitable for severe and moderate cases as well. However, some heart conditions and liver/kidney problems may limit the use of sildenafil, so the 50mg or 25mg dose would be prescribed.
Start with the lowest dose
Taking Viagra for the first time, start with the lowest dose of 25mg. Taking a small amount of drug allows to learn the body's reaction and get used to possible side effects. Simply split the pill in half if you have acquired the 50mg version. During the clinical trials, 25mg sildenafil pills have shown to be effective in 70% of cases, causing erection which was hard enough to have sex. Nevertheless, conditions that are more severe will probably require a higher dosage of sildenafil to bring sexual performance back to normal.
Gradually increase Sildenafil dosage to reach a satisfactory result
Taken that the previous dosage didn't cause any severe side effects, the next logical step would be increasing the dose to 50mg. Important to note, only one pill should be taken per day. If 25mg tablet wasn't powerful enough, wait until next time to try a higher dosage. Taking pills one after another within 24 hours can cause very unpleasant side effects that would outweigh sexual desire. The dose can be increased up to 100mg for severe erectile dysfunction; 100mg is the highest recommended dose of sildenafil citrate.
Consider side effects of Sildenafil Citrate
Although Viagra is generally considered safe, it often produces side effects such as headache, flushing, nausea, indigestion, and muscle pain. At least one of these is manifested in 50% of men taking sildenafil. Adverse effects can be mild, moderate or severe, however, they stop completely as the drug is removed from the bloodstream (in 5 hours) or sooner. Clinical trials have shown a direct correlation between dosage and side effects: higher dosages are more likely to cause unwanted reactions which are stronger and more persistent. Taking Viagra regularly for a long time may improve drug toleration, so the side effects become less manifested or even stop occurring.
Sildenafil Citrate Tips
Follow the medication guide carefully to achieve the best result.
Avoid large amounts of alcohol before sex: alcohol aggravates side effects of sildenafil and impedes erection in general.
Avoid heavy fat-rich meals before taking ED pills: a full stomach will delay the onset of action.
If Viagra proves to be ineffective, try other ED medication such as tadalafil (Cialis) and vardenafil (Levitra).
Remember that ED indicates health problems which may require attention. If conditions causing ED are unknown to you, it is highly advised to visit a doctor.
Unhealthy habits and sedentary lifestyle make a large contribution to the growing prevalence of ED in the world. Although ED pills provide a fast and simple solution, reconsidering one's diet and lifestyle choices can improve sexual health even further.