With the development of e-commerce, nothing could prevent selling medications on the Internet, but many Americans still wonder if it is legal to purchase prescription drugs online.
According to Zion Market Research published earlier this year, the global e-pharmacy market will have grown almost threefold by 2025, with about 14% annual growth. That means that pharma moves online by leaps and bounds and it is already out of question whether to buy online or not if you find it convenient. But the issue is how to buy safely and without breaking the US laws. It is especially important when it comes to prescription drugs. Let's try to make it as clear as it is possible. If you have noticed that word "try", that is because the matter is not that transparent as it might seem.
Getting a Prescription
Prescription drugs can be sold and bought only with a valid doctor's prescription duly filled and signed. That is what U.S. federal law states, and there are no exceptions. Before buying online, you should get a prescription and deliver it to a pharmacy.
Pharmacies Prescribing Online
Some online pharmacies may claim they can prescribe medicines for you. That is a pitfall. A pharmacy has no legal rights to prescribe drugs. Only a licensed doctor accredited in your state can issue a prescription. If you are advised to fill an online form to evaluate your health and, then, to you are promised a prescription, it is just a scam. It is not sufficient for proper diagnosis and does not meet any regulations.
Online Doctors
Health care also moves to the Web, and now you can see a doctor online, via your computer or mobile App. Recently, many telemedicine platforms have been launched, and more of them are expected to come. This practice is legal and approved by the Federation of State Medical Boards.
More than 50% of American health providers have telemedicine services. The development of e-medicine goes in parallel with online pharmacy services, with about 18% annual growth. A telemedicine doctor can examine your symptoms verbally or using some e-tools and write a prescription, but make sure that the doctor is a board-certified online physician.
Not every medication can be prescribed online: sometimes in-person visit is required for a physical examination and tests.
Some of the drugs illegible for telemedicine doctors are:
Antibiotics,
Drugs for reducing high blood pressure,
Oral contraceptives,
Allergy medicines.
You hardly can get medications for arthritis, heart disease, asthma, and ED drugs via e-prescription with an online doctor, but you should check with a service you have chosen as there is no unified standard. Probably, you need a primary examination in person, but then you can renew your prescriptions online with the doctor who already knows your.
Controlled substances and sleeping pills are not prescribed online.
Submitting a Prescription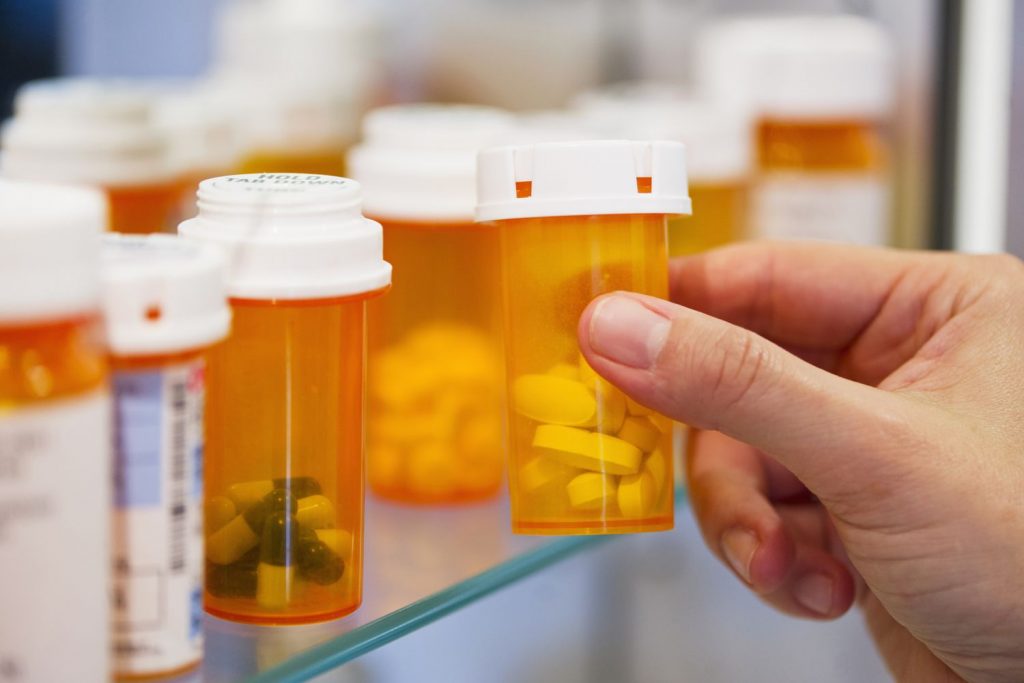 Once you got a prescription, you should deliver it to a pharmacy. With an online pharmacy, the only possibility is a bit tricky. And that is the thing you have to check before activating your purchase process is how you are going to do this. There are a few options available.
Some services (e.g., Walmart) might require you to deliver a new prescription to one of their local pharmacies, and, then, you can refill and submit new prescriptions online.
You may submit your prescription via a form provided by a pharmacy. They might ask you to send a scan of you prescription together with an e-order, provided that a hard copy is sent to their address.
Your doctor can submit a prescription to the pharmacy of your choice via electronic health records (EHR) platforms if both the health provider and the pharmacy are linked to the same EMR.
The last one is a wide area to learn. If you find a provider that can submit e-prescriptions directly to the mail-order pharmacy, the whole process will be easier for you.
Verifying if an Online Service is Legal
The only responsibility of a buyer is to get a valid prescription, but you also have to make sure that the service you are going to use is trusted and legal. So, what to check:
If the license information is provided.
If the pharmacy address is in the same state where it is registered.
If the phone number in the U.S. is provided.
If a pharmacist certified in the U.S. is available to talk on the phone.
If they ask for a prescription.
If the website is protected.
If you check-up is positive and you are pretty sure that the service exists and meet all the legal requirements, you may order. You are safe and observe the law.
Buying Medications from a Foreign Online Pharmacy
That is a bit shady area. At the first glance, everything is clear: the website of the U.S. government says, "In most cases, it is illegal to ship or mail a prescription medication to the U.S. for personal use because drugs in other countries have not been properly evaluated or approved by the FDA." But what those "most cases" do not include is a big question.
First, let's determine what is illegal. As the FDA states:
You cannot bring any medications that are not approved by the FDA, including generic versions of the approved brand drugs.
To make it clear, you cannot bring even Aspirin from a foreign manufacturer if that particular manufacturer was not approved.
You cannot import more than 3-month supply even of those approved medications. And you should provide your prescription. And Customs still can detain your drugs.
It is valid both when you import in-person (when you returns from abroad) and for mail orders.
But there are some cases when you are allowed to import medications that are not available in the U.S. from abroad:
When the drug is for serious disease, and there is no proper treatment in the U.S.
When there is no intention to promote the drug in the U.S.
When there is no unjustified risk for the health of a person.
When it is strictly for personal use.
When you can prove that you continue treatment started abroad or you can provide a paper from a U.S. certified doctor that you are going this foreign drug under his supervision.
And again, it is not more than for three months, which should be clear from a prescription.
Specifically about buying online, the FDA says that you should avoid online pharmacies "located outside of the United States or ship worldwide". It seems that there is no way to order in a foreign online pharmacy and remain completely legal. But people still go on that. Why?
Punishment for Illegal Importing of Prescription Drugs
The letter of the law says that Illegal importation of prescription drugs is punishable by a $1,000 fine or imprisonment for up to 1 year. But in reality, Senator Bernie Sanders travels abroad together with diabetes patients who want to buy some cheap insulin in a local Canadian pharmacy. And all of them come back to the U.S. safely, with the half-year supply.
The same happens with mail orders from foreign online pharmacies. Sometimes, drugs can be retained at Customs, but mostly they successfully arrive to the customers. CanadaDrugs.com was fined millions for illegal imports of drugs to the US, but we can find fewer reports about individual punished for import of medication for personal use. In some cases, drugs are confiscated. With high probability, that is the reason why American people turn to the foreign pharmacies for cheaper prescription drug though it is considered illegal.
---
References:
---
Disclaimer: Users agree that you are solely responsible for the use of website. Plateaudrugs.com is not liable to you for any direct/indirect/incidental/special and other losses, for loss of data or for other material and/or non-material damages. You accept responsibility for any decisions based on the information and/or use of the website. We strongly recommend consulting a doctor before applying any medications offered at this website.